The 2019 Great Lakes Beach Glass & Coastal Arts Festival
Coming May 2019 - Erie, PA | Bayfront Convention Center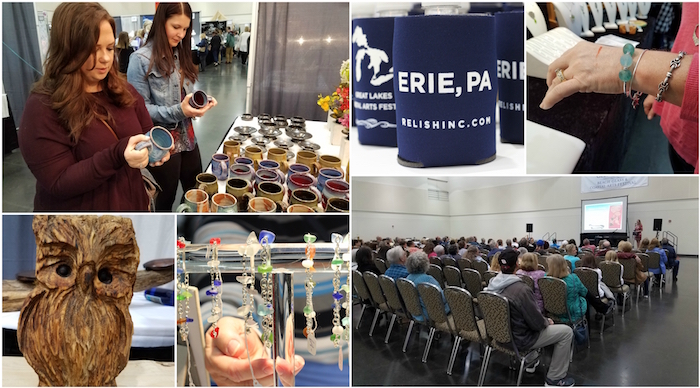 Save the Date for the 2019 Great Lakes Beach Glass & Coastal Arts Festival at the Beautiful Bayfront Convention Center in Erie, PA!
Event Details:
Date: May 4 - 5, 2019
Times: Saturday 10 a.m. to 5 p.m. & Sunday 10 a.m. to 4 p.m.
Location: Bayfront Convention Center, 1 Sassafras Pier, Erie, PA 16507
The event will feature:
More than 80 coastal artists from across the US & Canada
Lecture series
Live music
Wine tasting
Collector area
Bottle/shard ID exhibit
Antique bottle collections
Plus, you'll have a chance to see the largest piece of sea glass found in Lake Erie. Pictured above, it weighs in at more than 275 lbs. and was found Oct 4, 2017 in Ashtabula, OH by Lynn & Larry Brady.
Mark the event on your calendars now!