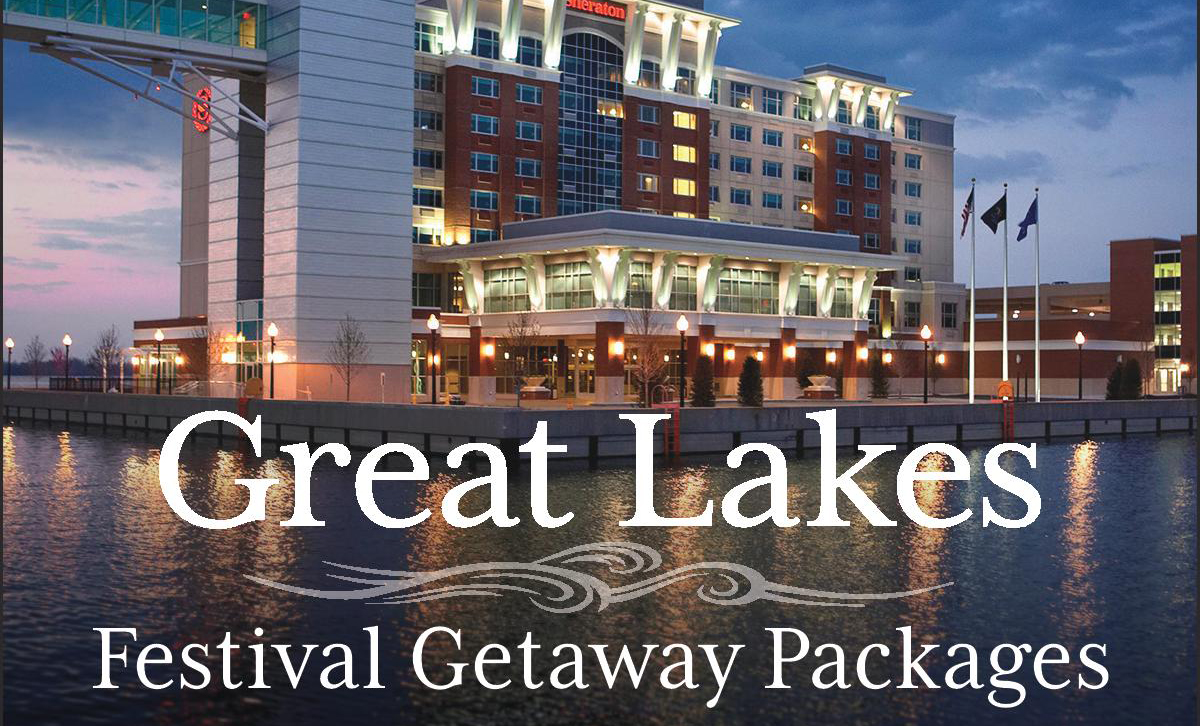 Friday, April 28 - Saturday, April 29, 2017



Green Package
$159: includes a traditional room with 2 general admission tickets and complimentary parking. Good for Friday or Saturday night stay. $179: includes a bayview room with 2 VIP tickets for Saturday and complimentary parking. Good for Friday night stay only
(Add an additional person- $10 per person per night)
Saturday, April 29 - Sunday April 30th, 2017
Cobalt Package
$219: includes a bayview room with 2 general admission tickets, complimentary parking, and wine pairing/trivia for 2 with Richard LaMotte on Saturday night. Good for Saturday night stay only.

(Add an additional person - $37 per person per night)
Friday, April 28 - Sunday, April 30th, 2017
Red Package
Two night stay (Friday April 29 and Saturday April 30) & Two VIP tickets for Saturday and two Sunday general admission tickets
$418: This package includes a two night stay for Friday and Saturday nights. Deluxe bayview room with 2 VIP Saturday tickets, and 2 General Admission tickets for Sunday, complimentary parking, two $15 Presque Isle Casino vouchers with shuttle service to and from Casino on Friday and wine pairing/trivia for 2 with Richard LaMotte on Saturday night.

(Add an additional person $25 per person per night)

ALL PACKAGES: Upgrade to Club level and receive complimentary breakfast and appetizers each day for only $30 more regardless of how many people in the room.

To book by phone, call 1-888-627-8094 Reference: 2017 Great Lakes Beach Glass Festival
For questions regarding this package, contact Kellie Wendell at 814-240-7271 during normal business hours.
Special thanks to Penn Shore Winery & Vineyards, Presque Isle Downs & Casino, and VisitErie.